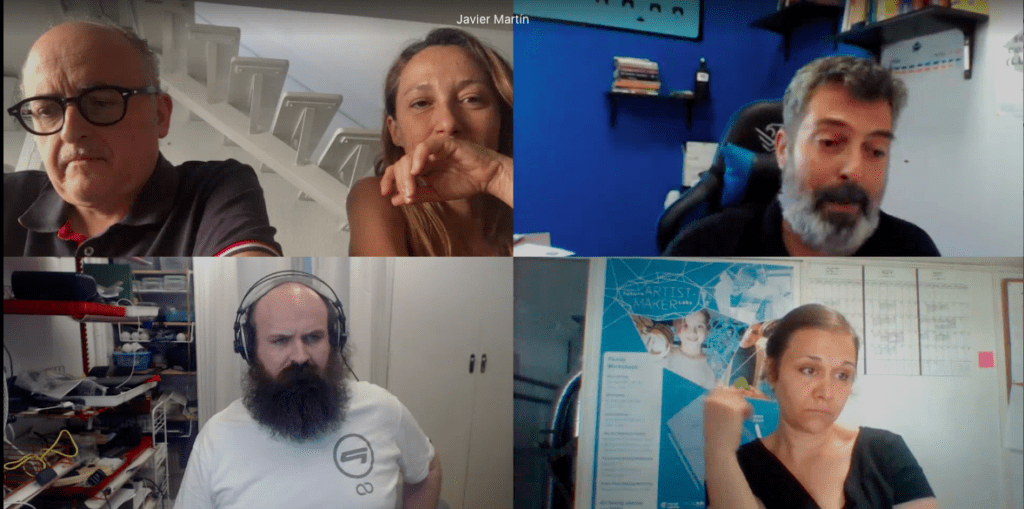 Last 26 June 2020, iPRODUCE partner FabLab Océano Naranja (VLC) organised an online meeting with six different maker spaces and fab labs from across Spain.
The participants in the meeting were experts in digital manufacturing, having provided relevant information for the different studies being developed within WP2 of the project, which focuses on consolidating the project vision, defining KPIs, and identifying and analysing stakeholders' perceptions, needs and barriers towards innovation and social manufacturing.
The focus of the meeting was to discuss the makers and fab labs' view regarding the pre- and present-COVID-19 periods, the main challenges that they are facing, the future of the maker spaces and fab labs, and expectations. Also addressed was the increased exposure received due to COVID-19, particularly considering their role in the manufacturing of different personal protective gear.
The meeting was attended by FabLab León, FabLab Sevilla (University of Seville), FabLab Cuenca, Xtrene (Almendralejo), Makespace Madrid, Fab the Fab, in addition to Technology Institute AIDIMME (iPRODUCE coordinator).