iPRODUCE was present at the HABITAT Congress 2020, which took place on 22 October 2020.
The HABITAT Congress is one of the most important meetings about strategies in the home furnishing sector (called "Habitat" in Spanish) in Spain. It is geared to managers and professionals of companies within the sector, such as furniture, lighting fixtures, bathroom and kitchen equipment, carpentry, installation, interior designers, etc. and other institutions.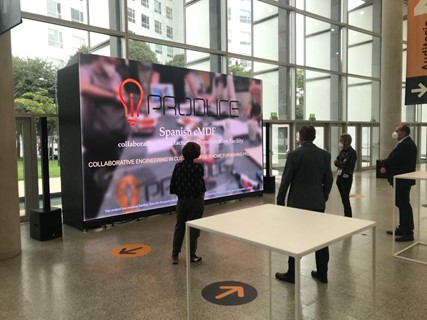 The event was an opportunity for iPRODUCE to present itself to this important network of stakeholders, which was achieved through a promo video of the Spanish cMDF that was displayed in the venue's main hall.
This event was an important opportunity to create awareness about the project and the objectives of the Spanish cMDF.
This AIDIMME-organised event was attended by 60 people, with an additional 270 attending online. The audience included architects, managers from the habitat sector, and representatives from different national and regional institutions.