The German cMDF competition – Products for the Future – ran during the Spring and was looking for students, startups, entrepreneurs or individuals with a vision, or experience, of the challenges of today's world, such as sustainability, environmental protection, social inequality and globalisation. 
The prize for first place was a startup grant for the initial development steps, including support in the development up to the first prototype and finding partners for further development of the product idea and distribution of the production. In addition, the winning team will also benefit from promotion in social media and newsletters, to increase the reach of the dissemination of their idea.
Twelve innovative competition entries for future products were received and evaluated by a jury.
The winner of the German cMDF competition was Vera Prenzel and her colleagues from a research group at the Centre for Biodiversity Monitoring and Conservation Research (ZBM) of the Leibniz Institute for Biodiversity Change Analysis (LIB) – Museum Koenig in Bonn.
The team's idea is to develop a cover for acoustic recording devices, so-called "AudioMoths", which offers good weather protection, especially against moisture. AudioMoth devices are a low-cost open-source development and are already finding their first applications in citizen science projects and in research, e.g. for recording animal voices such as bat and bird calls.
The team also wants to pay special attention to the casing's resistance to heat and solar radiation through sufficient sealing.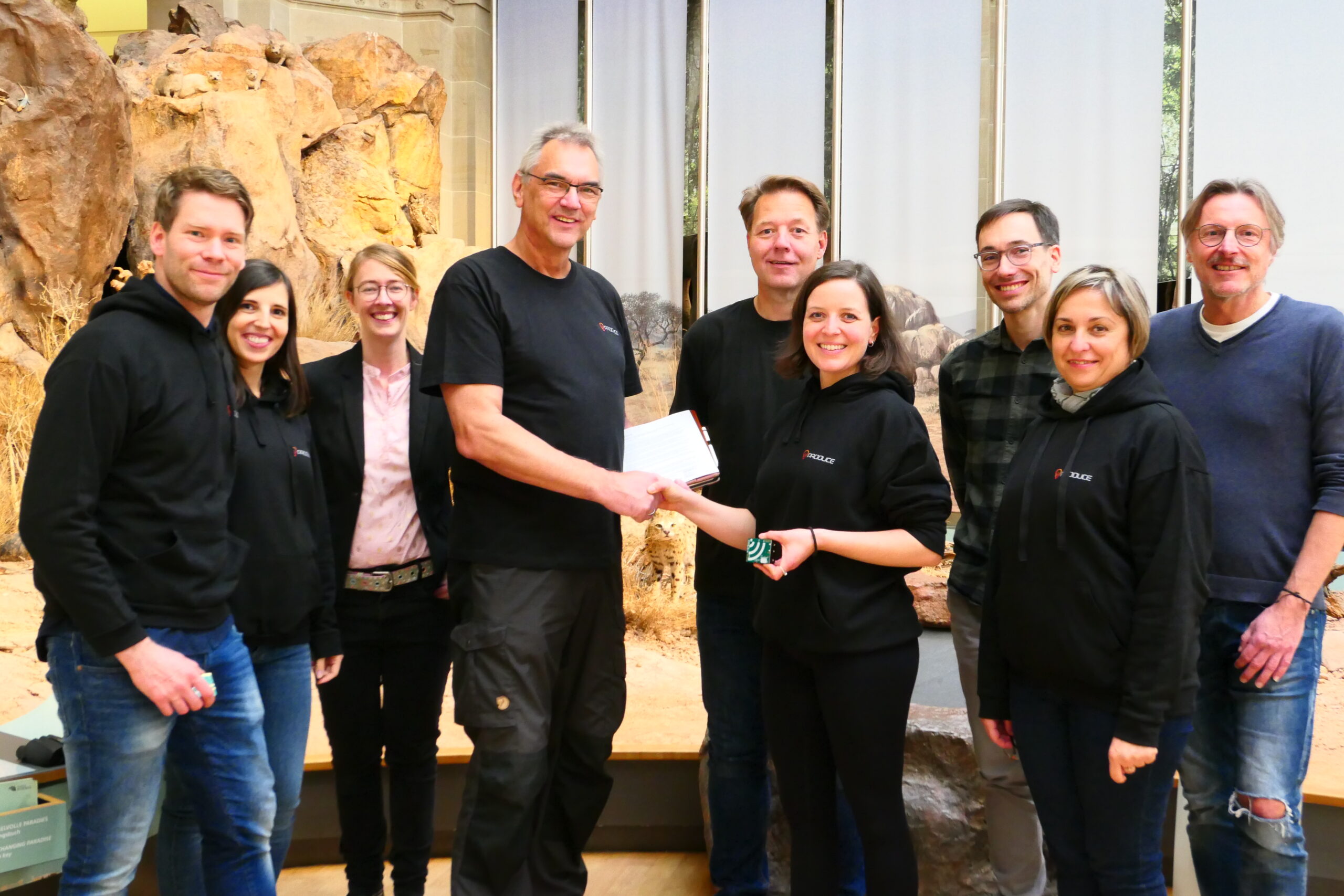 The award ceremony took place at the Museum Alexander König in Bonn and counted with the presence of Vera Prenzel with her colleagues, Simone Moore from Zenit, Peter Pröpper and Jörg Thijssen from MSB, Marc Jensch from FIT and Johannes Schlarb (who was one of the juries) from Deutsche Telekom Foundation.