The Italian cMDF competition – i-NOVATION – closed on 31 May 2022, with several good ideas having been submitted. In total, eight applications were submitted: one from a research centre, one from an SME and six from groups of individuals (in total 19 people took part in these groups).
From the eight applications, three were awarded. Let's get to know them better.
Project "EEGMate"
The EEGMate is an innovative tool for the preparation of the electroencephalogram. The preparation of the EEG is long, stressful and completely manual. The EEGMate makes the procedure simple, semi-automatic, and cuts preparation time and costs.
The members of the group behind this project come from the School of Innovation Trento and are: Giacomo Bertazzoli (head of the group); Alessandro Angeletti; Andrea Ferraresi; Placido Falqueto; Shripathy Swaminathan; Valentina Degano.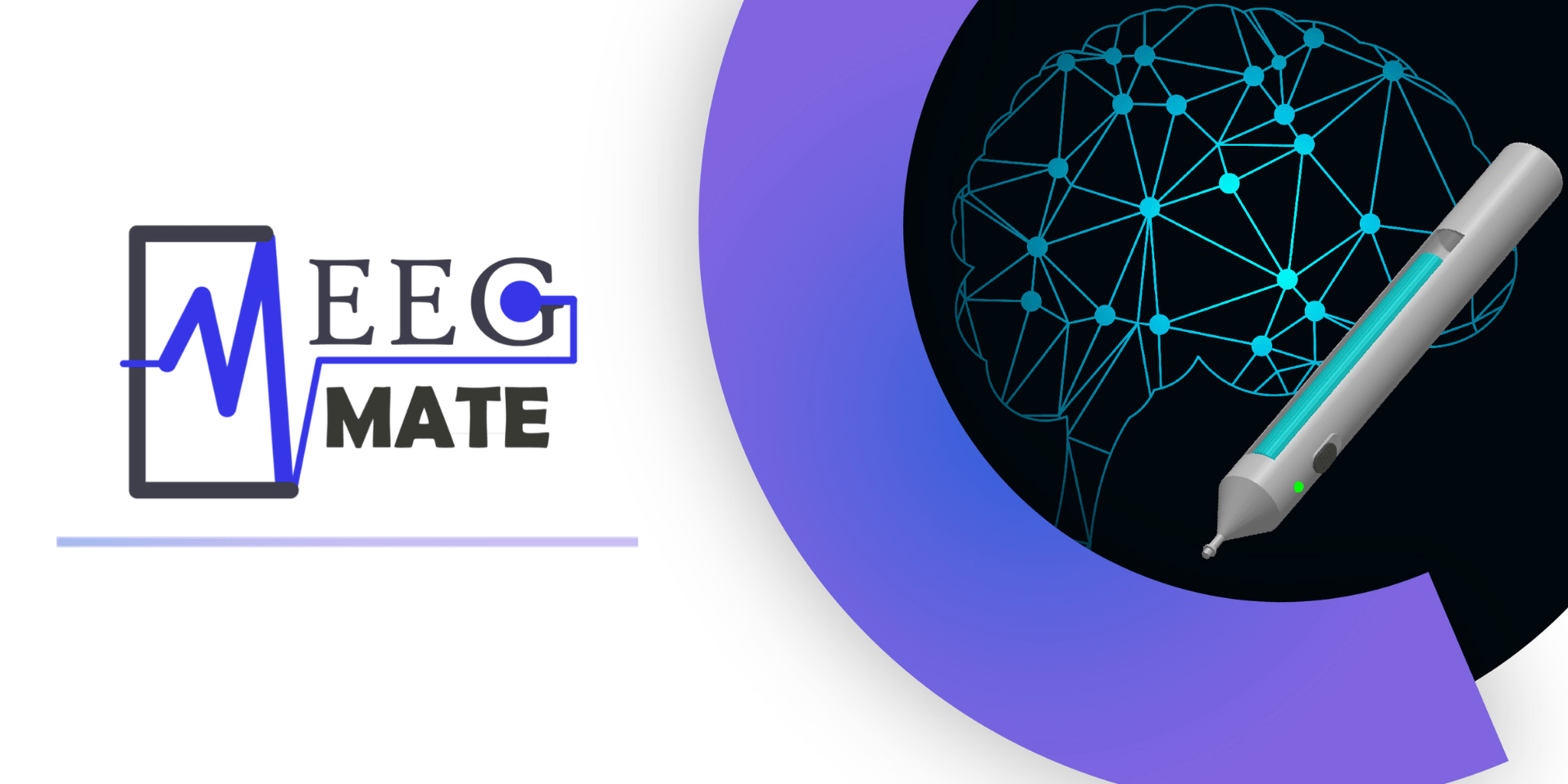 .
Project "ONEBra- libera di sentirti donna"
The goal of the ONEBra project is to provide personalised cups to women who have had a mastectomy, ensuring the symmetry of the breasts and the possibility of feeling free to express themselves again. ONEBra provides an alternative to silicone cups currently on the market (which do not allow comfort and safety) or filler inserts which, not being stable inside the bra, cause discomfort and embarrassment in women. 
ONEBra cups are made starting from a 3D scan of the breast, done in total comfort and privacy by the client herself in her own home. In a few seconds, the scan is produced and sent to us at Onebra, which processes it to obtain customized cups that are printed with 3D technology and inserted inside a comfortable, feminine bra made of sustainable materials. The finished product is finally sent to the client.
In addition, ONEBra wants to guarantee a community service to support women and people close to them during the pre-during and post-surgery phases of breast cancer removal through the aid of information and support material, thus guaranteeing 360-degree help.
The members of the group behind this project come from the School of Innovation Trento are: Sofia Santi (head of the group); Danilo Tomasoni.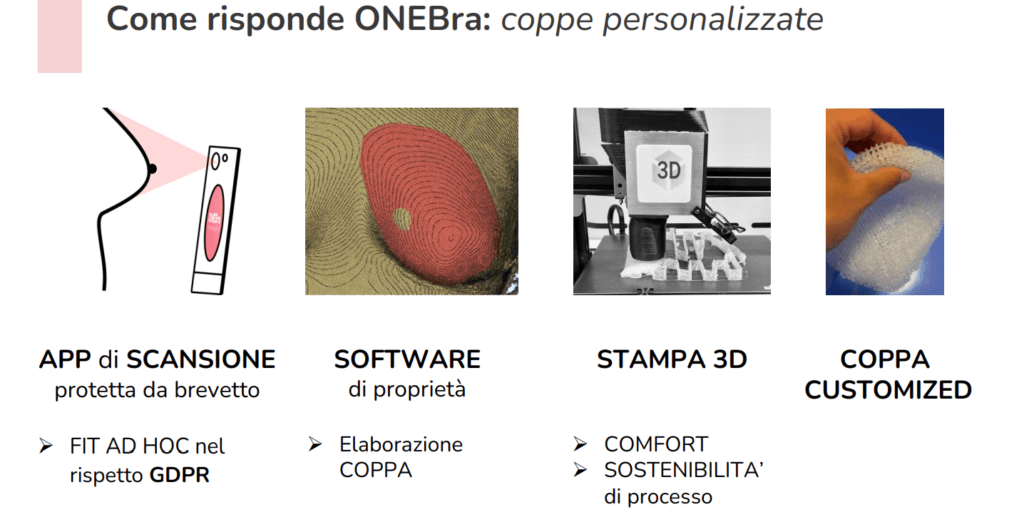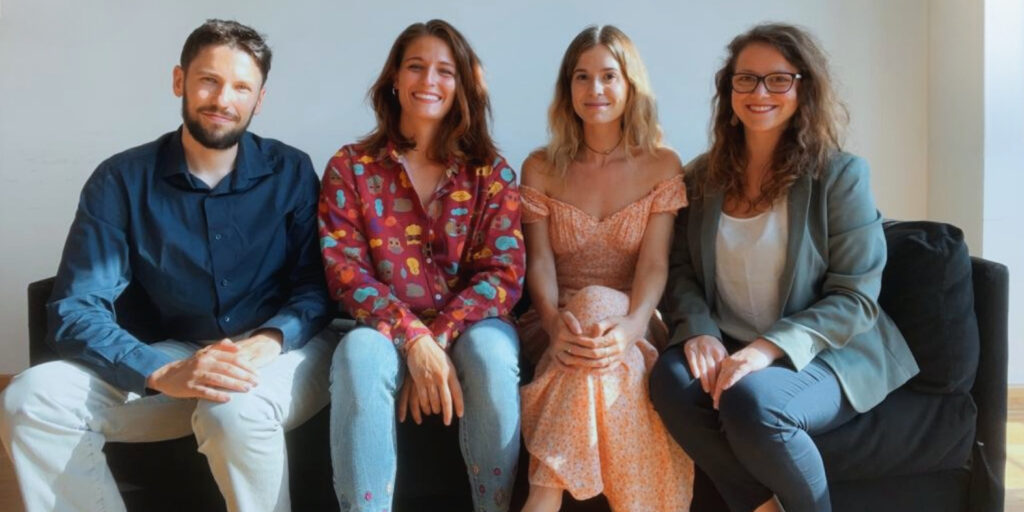 Project "Myamo – For a sustainable room acoustics"
Myamo is a sustainable, efficient, modular acoustic panel for indoor use that improves room acoustics with panels made from mycelium material, for example. The acoustic panels are sustainable, free of chemical additives, acoustically absorbent, lightweight and naturally fire resistant.
The members of the group behind this project are: Lennart Werksnis and Katharina Querbach.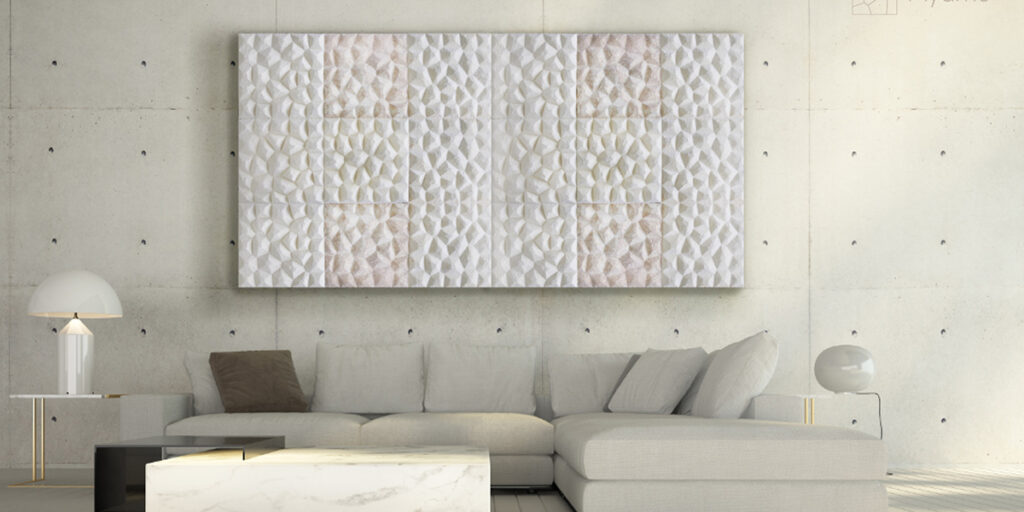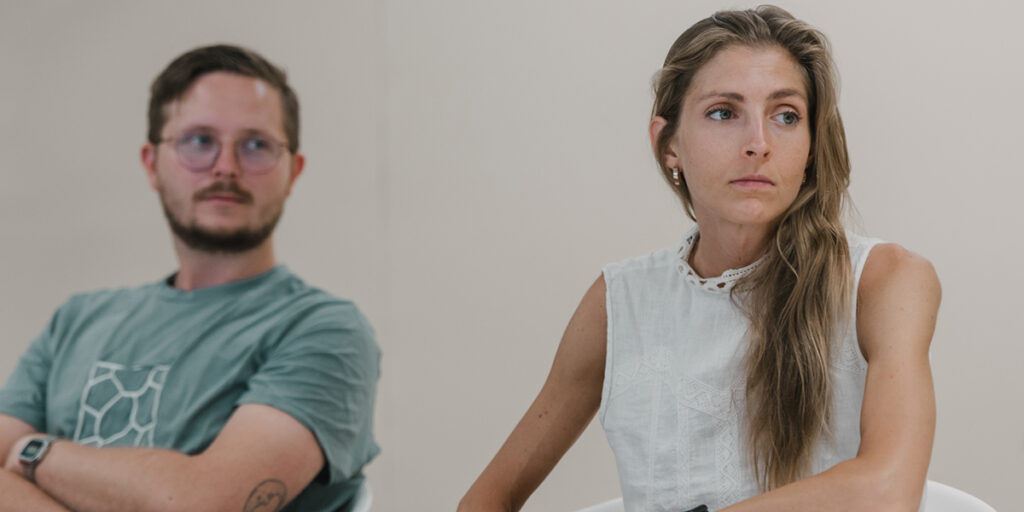 Image copyright by NOI Techpark
The results of the Italian open competition were also published in the Italian media press. You can find more information about it on ProvinciaTN, L'Adigetto, Un ser tirol 24 and Agenzia Giornalistica Opinione.