Between 29 March and 1 April, the Spanish cMDF presented iPRODUCE at the FIMMA + MADERALIA: International Fair of Materials, Technology and Components for Furniture, Interior Design and Contract Projects, at Feria Valencia.
The biennial event was organised again this year with the best business expectations and thousands of novelties and innovations that no one wanted to miss. It was the first European fair in the sector in 2022 and had more than 500 national and international firms, exhibitors from 19 countries, four pavilions and a 50,000 m2 exhibition presenting the latest innovations for machining, design and reform.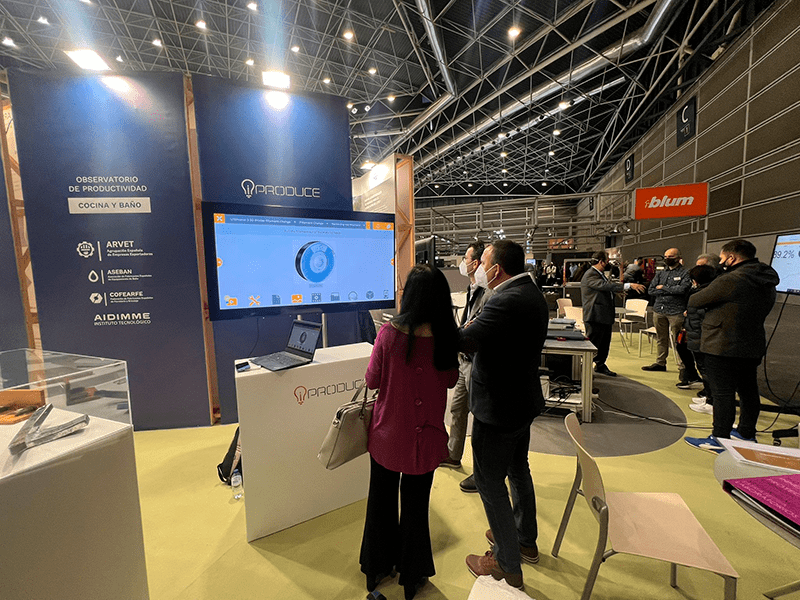 Visitors at the fair could learn about the novelties proposed by suppliers of machinery and software, and solutions that improve productivity, cost savings, higher quality products, services and many other variables, to be more competitive in the market. The main public (both attendees and exhibitors) were managers from furniture manufacturing companies at the international level.
In this sense, AIDIMME had an institutional booth with a specific part where the iPRODUCE project was showcased through a big poster, a TV showing video demo tools and a table for specific demos with the laptop. In addition, several demonstrations were done every day and explanations of iPRODUCE solutions in face-to-face meetings were provided. AIDIMME also visited some exhibitors like the International Maker Community which was producing very interesting products (DIY).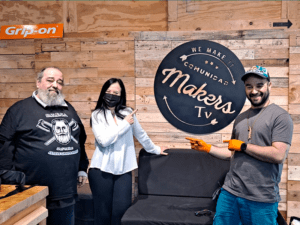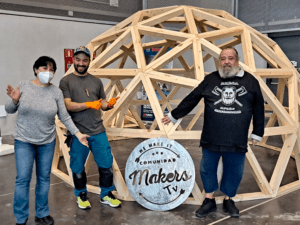 The main objective of having the project presented at this fair was to introduce the iPRODUCE Open Innovation Space to possible newcomers. By the end of the event, it is considered that the objective was successfully accomplished as a lot of interest was received mainly from furniture manufacturers.