iPRODUCE will be present at this HÁBITAT CONGRESS 2021, organised by iPRODUCE partner AIDIMME, and to be held on 21 October 2021 in both an online and face-to-face format.
The HÁBITAT CONGRESS will address strategic innovation and foster competitive environment and business opportunities for managers and professionals of the Habitat and Building industries in the fields of furniture, lighting, bathroom and kitchen, construction, facilities, board, fittings, etc.). This year's edition focuses on the transition to circular businesses.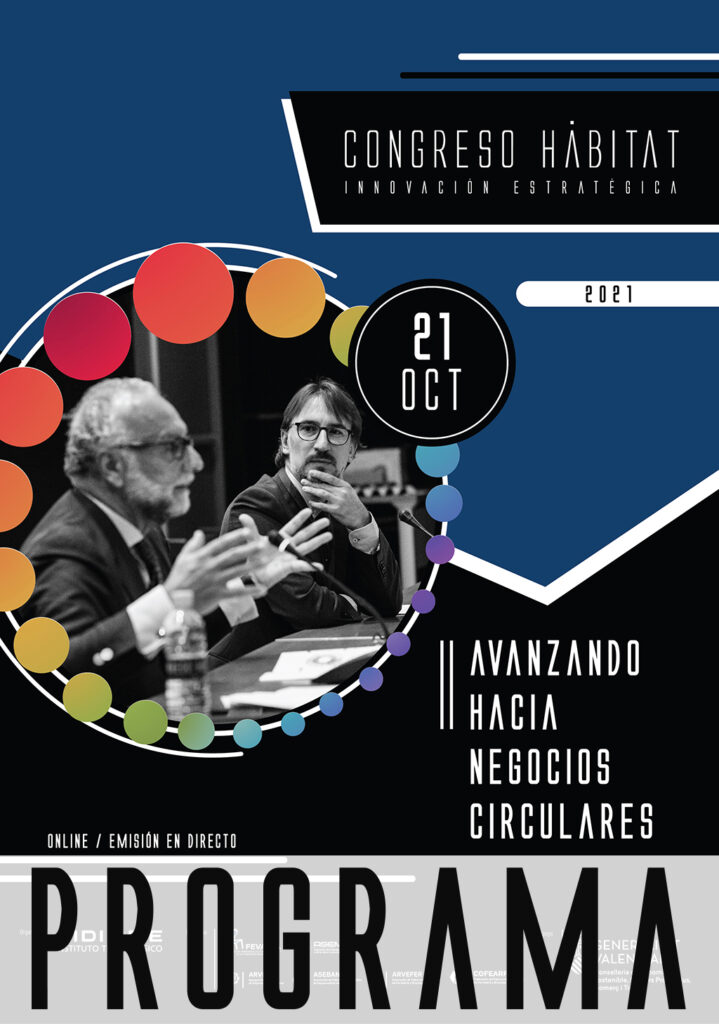 Through the event, the project aims to increase the iPRODUCE's external visibility, raise awareness about the project's cMDFs and innovations, and equally important to engage with the makers and relevant SME communities attending the event.
More information about the event here. We look forward to seeing you there!