The iPRODUCE project was featured in the Manufacturing & Engineering Magazine, a leading UK engineering magazine and manufacturing news source, covering a wide assortment of industry news sectors. The title of the feature news piece is iPRODUCE: Creating...
read more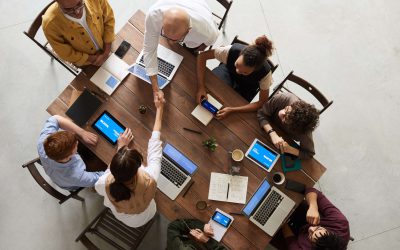 iPRODUCE partner CBS, in the person of Isabel Fróes, has published an interesting feature news piece about the iPRODUCE project on the "Business of Society", hosted by Copenhagen Business School's Department of Management, Society and Communication. The piece, titled...
read more
Are you a prosumer, maker or organisation working on the development of consumer goods? iPRODUCE invites you to submit your idea or solution to its Competition #1 – Solutions and services for the prosumer. Apply by 30 June and have a chance to be one of three winners...
read more
iPRODUCE newsletter 02 is out. In this second (winter) edition, we highlight: A review of our iPRODUCE event - The Social Manufacturing Paradigm: co-creating with manufacturers, makerspaces and consumers. iPRODUCE's participation at FABxLive2020, EFECS and involvement...
read more
iPRODUCE newsletter 01 is out. In this edition, we highlight: A brief introduction to the project, including our six collaborative manufacturing demonstration facilities (cMDFs). Key project updates, including our kick off meeting in January and plenary (online)...
read more