The iPRODUCE Hackathon ran from Thursday 20 April – Saturday 22 April 2023 and took place at locations of the project's five cMDF as well as fully online.
Today we focus on the activities and winners at the Spanish cMDF.
The Spanish cMDF ran their Hackathon activities from Thursday 20 April – Friday 21 April 2023 at the CIPFP (Catarroja Public Integrated Center for Vocational Training).
Three teams showcased their collaborative designs and produced them as well, using the OpIS tools.
In addition to the merchandising of the project, the winning team won an iPRODUCE trophy made by the cMDF and a training course given by AIDIMME. They also received a feature in the high-visibility magazine "Manufacturing and Engineering Magazine" and the winning product (video) shared across the iPRODUCE network and social media channels.
The winning team 'Black&White' developed a product named "Lechuguita" which means small lettuce, and the design is inspired by this vegetable and the form of the plant leaves. The design is also inspired by the current tendency of mirrors. They created this prototype on a smaller scale so it can fit on a desk.
The winning team produced a disruptive shelf that did not require any type of fitting (ironwork). The team created the 3D model in AutoCAD and uploaded the model to Marketplace and demonstrated great use of all the iPRODUCE tools.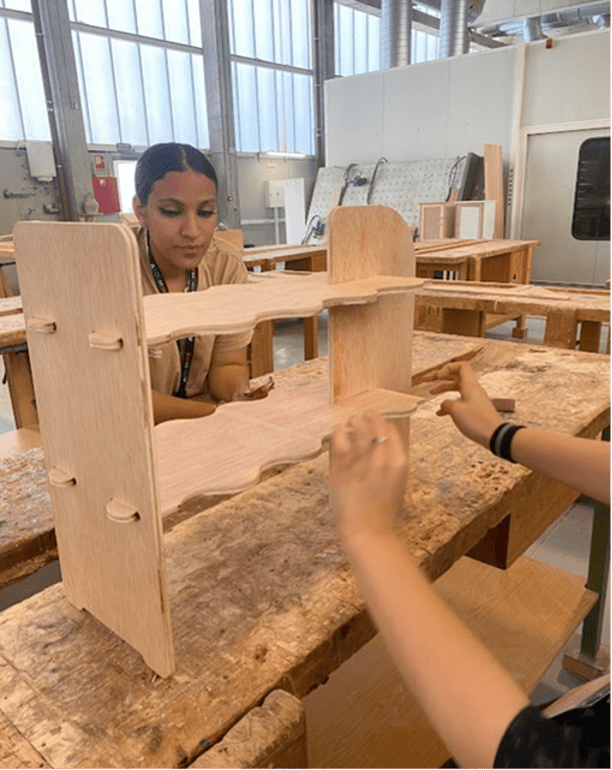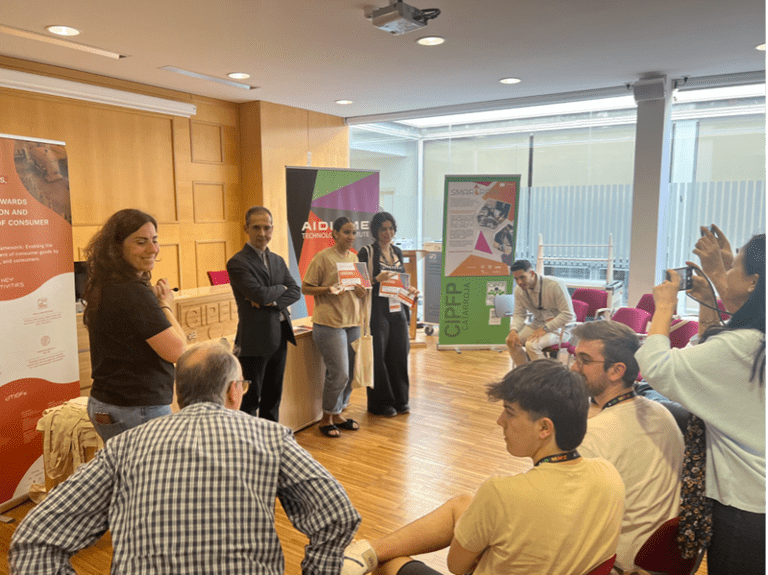 The video about the Spanish winning team can also be seen on the iPRODUCE Youtube channel