The iPRODUCE Hackathon ran from Thursday 20 April – Saturday 22 April 2023 and took place at locations of the project's five cMDF as well as fully online.
Today we focus on the activities and winners at the Italian cMDF.
The Italian cMDF ran their Hackathon activities from Thursday 20 April – Friday 21 April 2023. The hackathon was delivered in 3 different locations, FabLab UniTN (Trento – TN), Energy@Work (Monopoli – BA) and ProM Facility (Rovereto – TN).
The cMDF had 11 registered groups, with 4 teams who completed the two days of the hackathon activities and pitched their ideas.
The winning team, 'CropCoders', participated at Fablab UniTN. They designed and delivered a live demo of an IoT-enabled watering system for flower pots called "CropAssistant".
On the first day of the challenge, the team designed and showed the live demo using an ESP32 microcontroller, sensors and actuators, and a couple of computers to implement the IoT infrastructure. By means of Tasmota and Home Assistant SW toolkits, they were able to stream online sensors' data and automate the process of watering the flowerpots when soil's humidity level was lower than a threshold.
On the second day of the hackathon, they focused on using the iPRODUCE tools and reporting bugs and problems.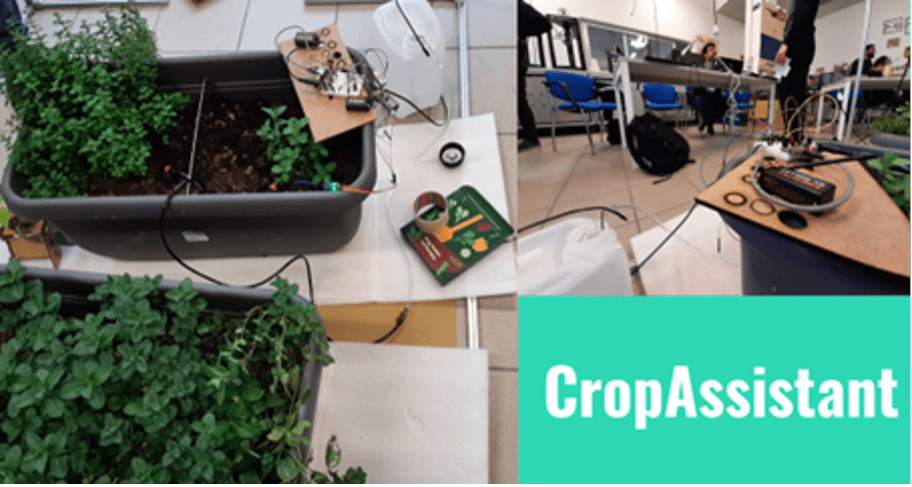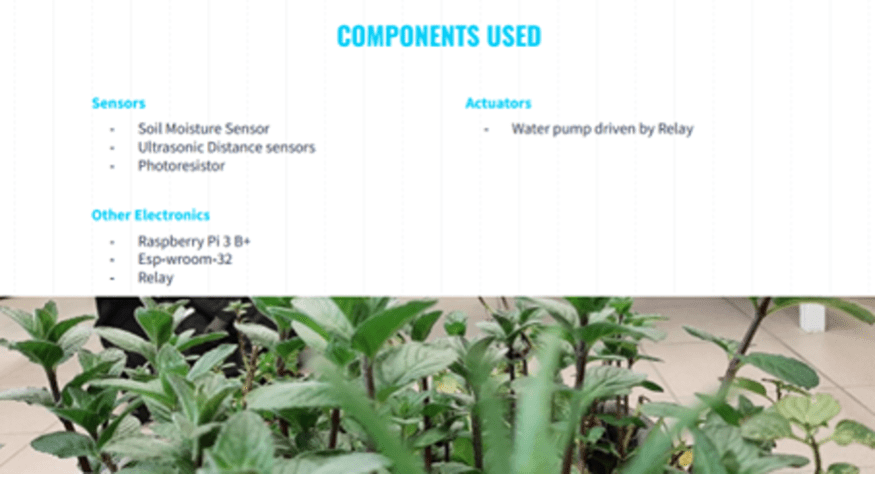 The video about the Greek winner can also be seen on the iPRODUCE Youtube channel