The iPRODUCE Hackathon ran from Thursday 20 April – Saturday 22 April 2023 and took place at locations of the project's five cMDF as well as fully online.
Today we focus on the activities and winners at the German cMDF.
The German cMDF ran their Hackathon activities from Friday 21 April – Saturday 22 April 2023 at Makerspace Bonn e.V.
The registered participants organised themselves into a team called 'Urban Gardening' and another participant joined individually.
Despite Urban Gardening being initially declared the winner of the Hackathon, they declined the offered prizes, leading to the subsequent awarding of the prizes to Philipp Lategahn.
The winning participant 'Philipp Lategahn' developed a DIY RFID audiobook toy that is an innovative and interactive way to engage children in reading and storytelling. This toy allows children to record their own voices reading their favourite books and then associate each recording with a unique RFID tag. 
When the RFID tag is scanned with the toy, the corresponding audio track will play, bringing the story to life. Not only does this toy encourage reading and language development, but it also enhances children's creativity and technological skills as they learn about RFID technology and how it works. With the DIY RFID audiobook toy, children can create a personalised and immersive reading experience that they'll love.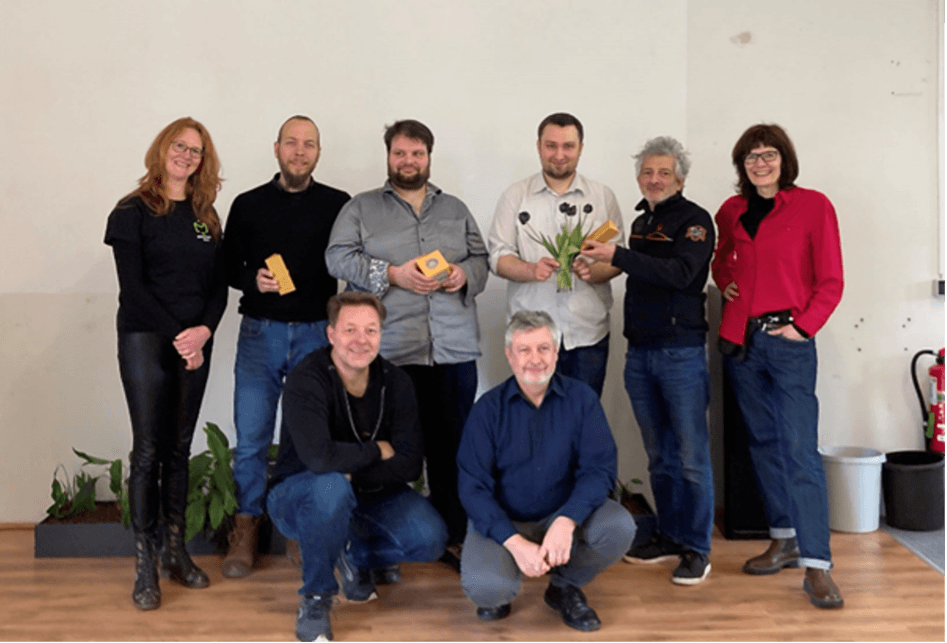 The video about the German winner can also be seen on the iPRODUCE Youtube channel