The iPRODUCE Hackathon ran from Thursday 20 April – Saturday 22 April 2023 and took place at locations of the project's five cMDF as well as fully online.
Today we focus on the activities and winners at the Greek cMDF.
The Greek cMDF ran their Hackathon activities from Friday 21 April – Saturday 22 April 2023 at OK!Thess.
Five teams showcased their innovative ideas during the event by utilising the OpIS platform tools.
The winning participant was awarded with free 3D printing services and training at Aidplex and CERTH's premises, as well as a feature in the high-visibility magazine "Manufacturing and Engineering Magazine" (common prize to all winners).
The winning team of the Greek cMDF was the Monstera's Assistant, Afroditi Panidou, who scored the highest overall percentage for her innovative idea of a moss pole to stabilise plants.
This eco-friendly solution can be used to support plants and make them look more attractive.
The moss pole also provides a natural humid environment, which promotes their growth and health, making it an ideal solution for plant lovers.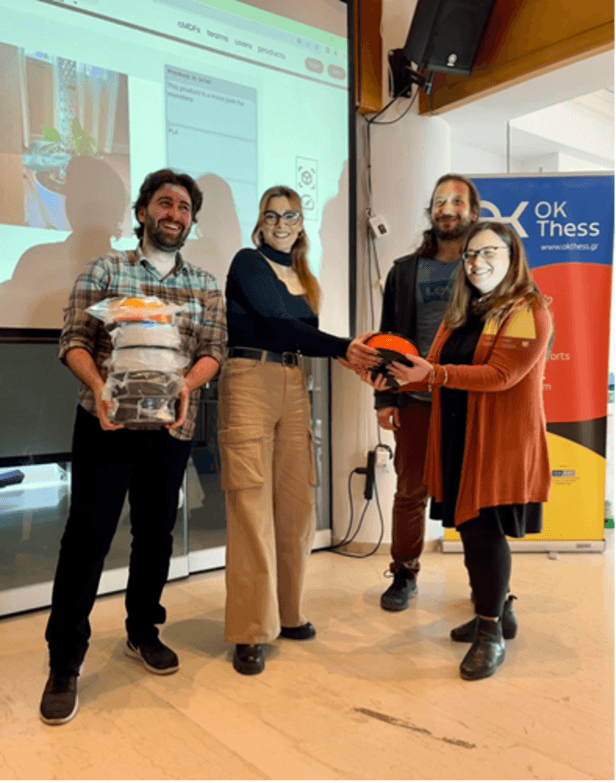 The participant successfully used all the available tools of the OpIS platform to develop and test her idea, based on a 3D model design from Thingiverse.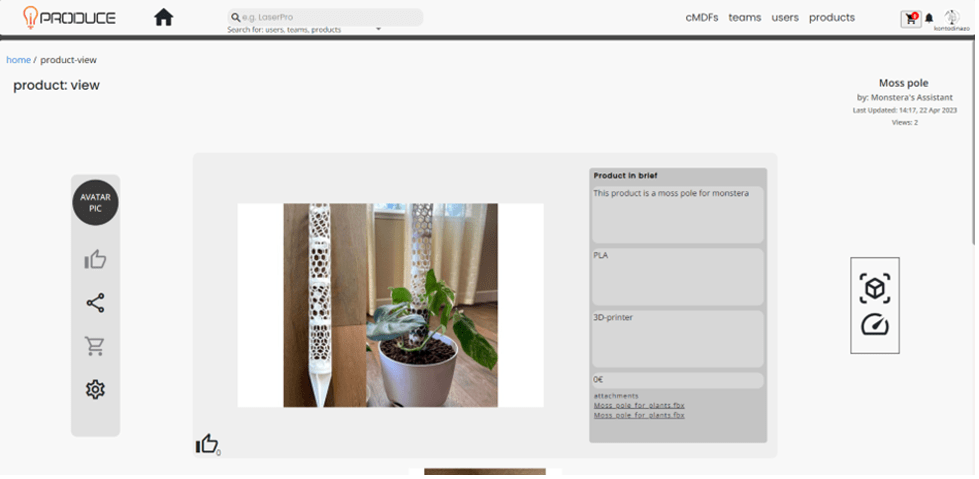 During the testing phase, Afroditi used the Marketplace, the Matchmaking, the IPR Authoring Tool, the AR/VR Toolkit, the Agile Data Analytics & Visualization Suite, and the Mobile App.
The video about the Greek winner can also be seen on the iPRODUCE Youtube channel